Hi. My name is Cheri and I am an online class addict. There, I've admitted it. And that is the first step right?
Currently I'm enrolled in Design Your Life (Cathy Zielski) and Library of Memories (Stacy Julian) both at
Big Picture Scrapbooking
. Both of these classes are
huge
time commitments. I also won a seat in
"Get It Together, Keep it Together"
over at Renee Pearson which starts on March 17. This class will teach me how to organize my ever-growing digi stash in ACDSee. And I have every intention of signing up for the
"Picture Spring"
workshop at BPS that starts on April 1st, because honestly it just looks too good to pass up. And Design Your Life will be over by then.
That's more than enough and I told myself that was going to be it. I don't have time for another class. But who am I kidding? I have tried and tried to resist... but resistance is futile.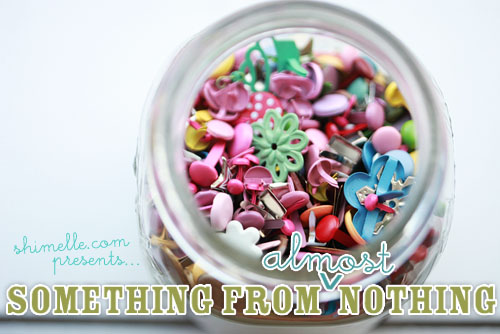 Honestly, who can resist this? Apparently none of my bloggy friends! I love Shimelle's classes and I DO still have a significant paper/ribbon/brad/flower/ink stash that needs attention. And I would be green with envy if I watched you all taking the class and didn't participate. And if I don't have time, I have forever access, so I can always come back later, right?
Yes, as an online class addict I can rationalize just about anything.
So as soon as LOST is over, I'll be back online to officially sign up. Now where is the 12 step support group that I need to join?